Google Checkout Integration
---
Google Checkout Integration
Google Checkout is one another successful payment gateway in the web of online money transaction, which checks out is a faster and more secure way to buy from stores across the web using a single username and password which you can use for the rest of your life.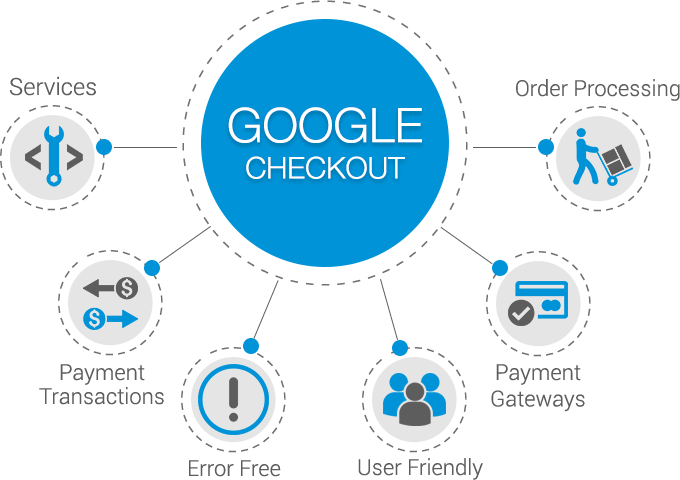 Easy buyer account creation: If the buyer does not already have a Google Checkout account, creating a new account is as easy as completing a typical card-based checkout. The buyer simply provides their credit/debit card information and address along with their choice of email and password, and that automatically creates their new account while they pay you. The next time they use Google Checkout, they can just log in with that email and password to use their account, which will keep their card and address info on-file for easy payment.
Attract more leads: Buyers that use Google Checkout actively look to buy from merchants that offer it on their websites. If you use Google search advertising, you can help these potential buyers find you by displaying the Google Checkout badge on your search advertisements.
Convert more leads into sales: A fast, secure checkout process helps persuade shoppers to buy on your site and buy more often.
Lower sales processing costs: Google Checkout merchants are charged a low per-transaction fee compared to many other payment processors.
Protect yourself from fraud: Checkout Payment Guarantee protects 98% of Checkout orders on average - when an order for tangible goods is guaranteed, you get paid even if it results in a chargeback.
OUR CLIENTS