Property Management System
---
Property Management System
Property Management System / Real estate software is a system to manage all value related to properties. In this system, several kinds of Real estate persona can come and be part of the system to sell and rent their property. Property management system allows a user to find the property that they actually want as per their requirements, and on the other side seller or owner of the property will have the variety of customer for their property. HR infocare private limited provides this service in Canada and USA.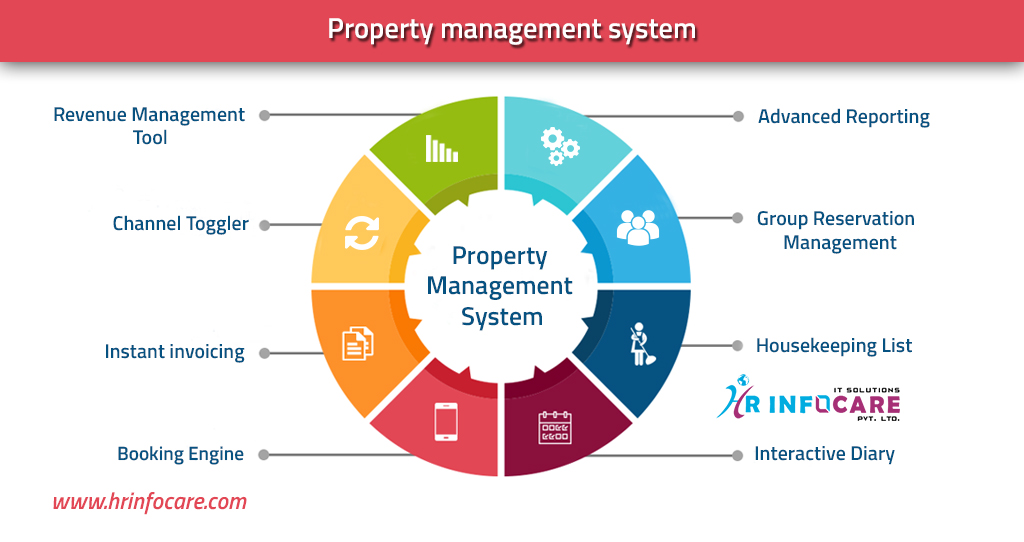 The property management system/ software is delivered through the use of high-quality image upload, facility description, etc.
To get started with your course you just need two things: an electronic gadget like a computer, Ipad or a tab and a working Internet connection. That is all you will need, everything you need to master the program is available on the site and accessible from any location of your choice.
Basic Preliminaries Requirements
Visitor's View:
There is a different kind of properties for the different choices of the users, etc…
People of different professional backgrounds can select a particular category.
The user can log in/ registration to a system and register a property to buy and rent it.
The customer can easily search property with amenities.
The customer can easily contact with the Builder and the real estate agent to that particular property.
Lease facility also will be there.
Admin Panel:
Property Management to Add, Edit and Delete property information such as a house, apartment, villa, etc.
Slide show management for Add Banner Image which would be displayed on the Home Page.
List of All Property present in the catalog.
Report management for the contact and opinion of the customer.
A property owner and customer reports.
Why they need help?
Required expanding business with online Property management.
Solution Provided
Build a new website with a fresh design
Login/ Register Customer
Check out as Guest Account
OUR CLIENTS