UPS Integration
UPS is the primary business that time-definite delivery of any packages and documents worldwide. HR Infocare allow you to manage the entire UPS system, With this packaged integration, there's no need to manage and manually exchange data between separate order management, logistics tracking, shipping and customer service systems. Instead, you can quickly retrieve real-time rates, complete sales orders, print labels, and track orders—all from within the Netsuite business management suite.
Automate Your Fulfillment Processes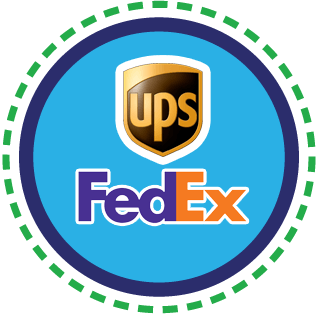 Eliminate manual re-entry and unnecessary errors with complete integration between fulfillment and order management, logistics tracking, shipping, and customer service
Get real-time domestic and international shipping rates automatically from UPS for international shipments originating in many supported countries, including the U.S., U.K., Canada, Japan, Singapore, and Australia—allowing you to more accurately track your cost of doing business
Save time with bulk fulfillment and label printing—quickly select some or all of the items to be fulfilled and print their labels, and make the shipping description available on the printed label
Add insurance to protect your packages with the click of a button.
Get Complete Visibility into Shipping and Delivery
Monitor the status of your packages, every step of the way with complete package tracking integration
Reconcile tracking and delivery information while saving time and resources
Tie tracking numbers to sales orders, invoices and customer records
Get complete visibility into shipping progress and delivery history from any transaction or customer record.
Improve Customer Satisfaction with Self Service
Enable customers to view all their delivery information by logging into the NetSuite Customer Center
Provide customers with self-service access to order and payment history as well as shipment status—increasing their satisfaction and loyalty.
Total Integration with Your Web Storefront
Enable customers to easily select their shipping priority and provide the accurate and automatic calculation of shipping rates during the checkout process thanks to tight integration with your web store
Ensure that your shipping fees are highly competitive, and easily pass on any shipping savings to your customers.
Additional Features:
Track package status
Print shipping labels
Generate tracking numbers
Print Shipping Export Documents
Support a multi-step fulfillment process
Create customs documentation for international shipments
Save tracking numbers automatically back to sales order and invoice
Calculate shipping rates for international shipments originating in many supported countries, including the United States, U.K., Canada, Japan, Singapore, and Australia
Add handling fees seamlessly to cover your labor and packaging costs.
OUR CLIENTS