Mobile App Development
Mobile app development is new way to build businesses and promote growth. Mobile devices have already conquered the internet. Social sharing, geo-tagging and information search has taken the mobile to a different level altogether. If you are owning a business, a Mobile application helps you to reach your relevant customers through the internet. It doesn't matter that your business is for retail customers or wholesalers, The Mobile application just works for your business growth. For those a businesses that have business idea, must have to visit our Mobile application development company.
What is the need for Mobile app?
Mobile Internet population has increased up to 2 billion people or half of the world's population in the last 5 years.
People spent 85% of the time on mobile applications
People spent 65% of the time on Social networking and gaming apps.
HR Infocare PVT LTD provides service in Mobile application development, to take your business at the top level in your business market as you thought. Our developers have in-depth knowledge of major platforms/frameworks used for mobile development, who helps you to meet your project requirements on creative benchmarks as well as on human capital..We provide service in iphone app development and Android app development.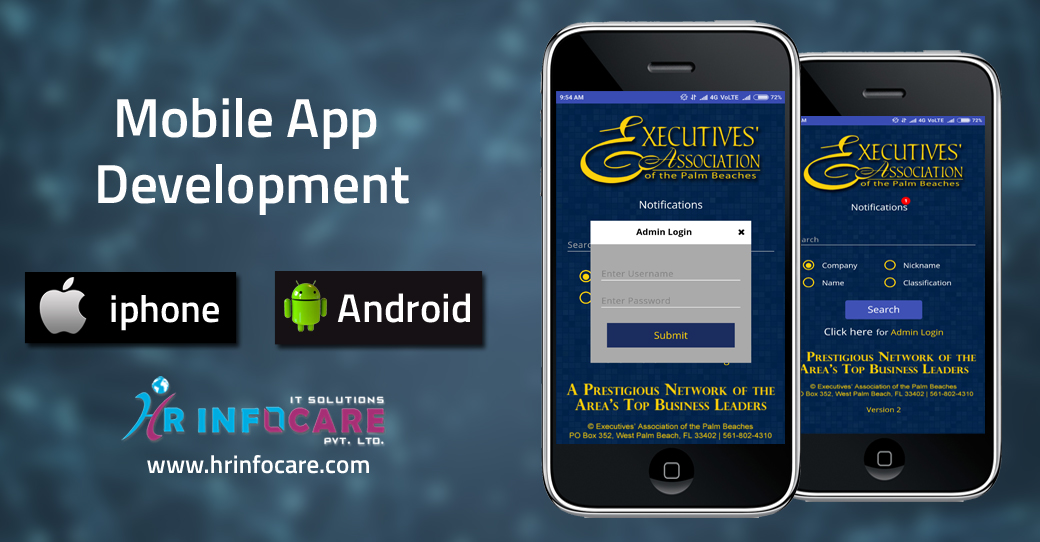 HR Infocare PVT. LTD. is one of the best mobile app development companies that provide services along with customization on top of the pre-built solutions add value for our customers.
We are providing Mobile Application Development in beneath technologies:
OUR CLIENTS